Chiropractors
Dr. Troy Scottaline D.C. &
Dr. Stefani Scottaline D.C.
Hi! We are Drs. Troy and Stefani Scottaline, and we love being part of the Cochrane community. Having met the very first day of chiropractic school at Life University in Atlanta, Georgia, we graduated June 16, 2017 and were married the very next day!
We strive to live a conscious life making the best and healthy decisions possible for our family to express optimal health. This includes making as much delicious and fresh food at home, going for daily walks with our dog Jade and of course regular chiropractic care for everyone in our family! Both our kids were adjusted minutes after they were born.
Our mission is to help families discover chiropractic care and the potential it has to optimise YOUR families health and well-being. When we are not rocking it in the office serving the families of Cochrane, we are either on the golf course, in the yoga studio or out at the dog park.
We couldn't be more excited and proud to call Cochrane home and look forward to meeting you and your family!
Massage Therapist
Amy Loewen R.M.T
My name is Amy Loewen and I'm excited to be part of the team here at Cochrane Family Chiropractic! I took my 2200 hour program for Massage Therapy in 2010-2012. I chose Massage Therapy because I love being able to have people leave feeling better than when they came and I appreciate the one-on-one atmosphere. I love getting to know new people and hearing about their lives.
My hope is that each person who comes to see me feels more empowered to live healthfully and have an ear for their body, knowing how to listen to it's needs and take care of the issues that may arise with our day-to-day lives. My husband and I moved to Cochrane in 2014 and love the community. We have two beautiful children and I'm thankful every day for the fresh perspective they give us. I look forward to working with you and hope that I can meet the needs you may have.
Massage Therapist
Lizz DeJong
My name is Lizz DeJong, and I'm thrilled to join the Cochrane Family Chiropractic team.
To give a brief background on me; I graduated massage therapy in 2017, then returned to school for physiotherapy and occupational therapy assistant, graduating in 2020.
Within that timeframe I have worked with patients ranging from new born to palliative care and everyone in between. I've also worked with a wide array of sports related injuries, MVA cases, concussions, repetitive strain injuries and so many more.
Beyond that I have a large background in personal training and health & wellness. Fitness makes up a big portion of my personal life and I carry that passion for wellness into my careers.
I'm a huge advocate for creating treatment plans specifically designed for the individual regarding the complaint brought to me. I enjoy collaborating with my team to ensure I'm bringing the best treatment possible as I take pride in being client centered.
I look forward to getting to know you all!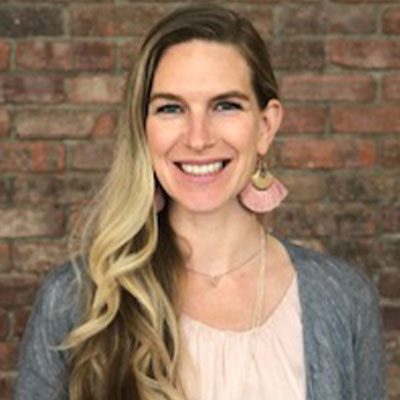 Manager
Heidi Rousseau
Heidi joined our family in October 2019, she loves our community, and the kindred bond we experience here, on and off shift! Heidi is a mom to 4 amazing kiddos, who often stop by the clinic to add even more to the family feel! She is vivacious, high energy, loves deep conversation, and our shared human connection. 
She is enthusiastic about holistic health, and a mind, body, heart and soul approach to our health and lives. She is here to serve any way she can, and is always up for a chat or a snuggle with a baby while mom or dad are getting an adjustment!
Tech CA (Chiropractic Assistant)
Brittany Carson, CA
Brittany is a soft natured soul, led through life by the pull of her heart strings. She is wholistically driven and studying towards becoming a Doctor of Traditional Chinese Medicine and Registered Acupuncturist in Calgary, Alberta. Britt is a RYT 200 with a focus in; fertility, pregnancy & postpartum offering Mum & Cub Yoga at Community Yoga Cochrane & Prenatal Yoga at The Study here in Cochrane.
Here at Cochrane Family Chiropractic she is passionate about cultivating connecting with our patients and assisting them with their scheduling needs.
OFFICE HOURS
---
Monday
Closed
---
Tuesday
9:30am - 1:00pm
3:30pm - 6:30pm
---
Wednesday
9:30am - 1:00pm
3:00pm - 5:00pm
---
Thursday
9:30am - 1:00pm
3:30pm - 6:30pm
---
Friday
3:30pm - 6:00pm
---
Saturday
9:30am - 1:00pm